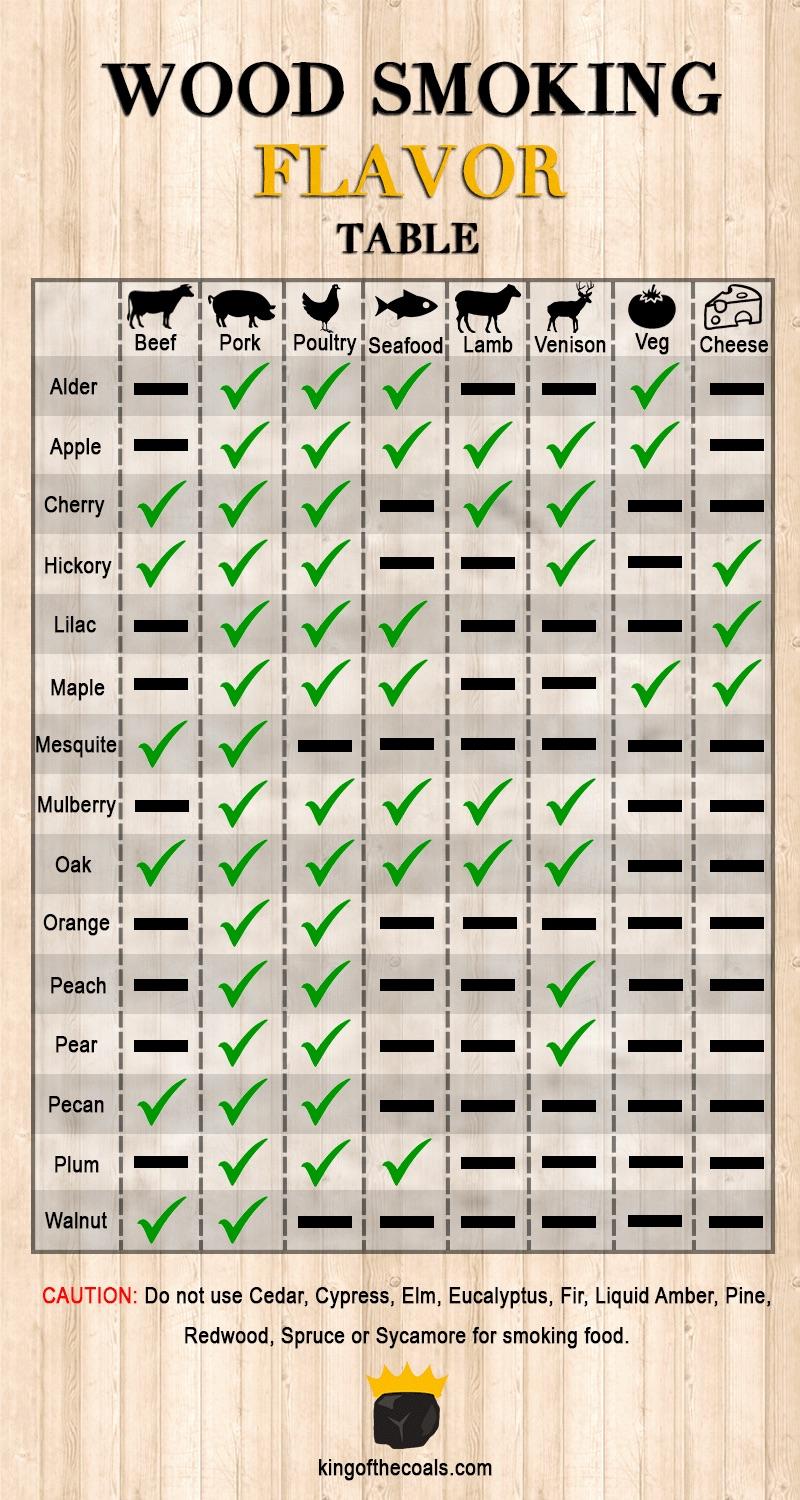 One of our goals here at SmokingWood.com is to help you identify the best wood for smoking different types of meat. Each type of wood produces a unique smoke flavor profile that will change that flavor of your smoked meat. For example, smoking using a fruit woods will give your meat a fruity flavor, while smoking using chunks of a hardwood like oak gives your meat a nutty, smoky, earthy flavor.
Best Types of Wood for Smoking Different Meats
During our research, we identified this smoking wood chart from kingofthecoals.com. It shows their suggestions for the best wood for smoking different types of meats. The meats covered in the chart are beef, pork, poultry, seafood, lamb, venison, vegetables, and cheese. The types of wood covered in the chart are alder, apple, cherry, hickory, lilac, maple, mesquite, mulberry, oak, orange, peach, pear, pecan, plum, walnut. Check out the smoking wood chart for yourself below: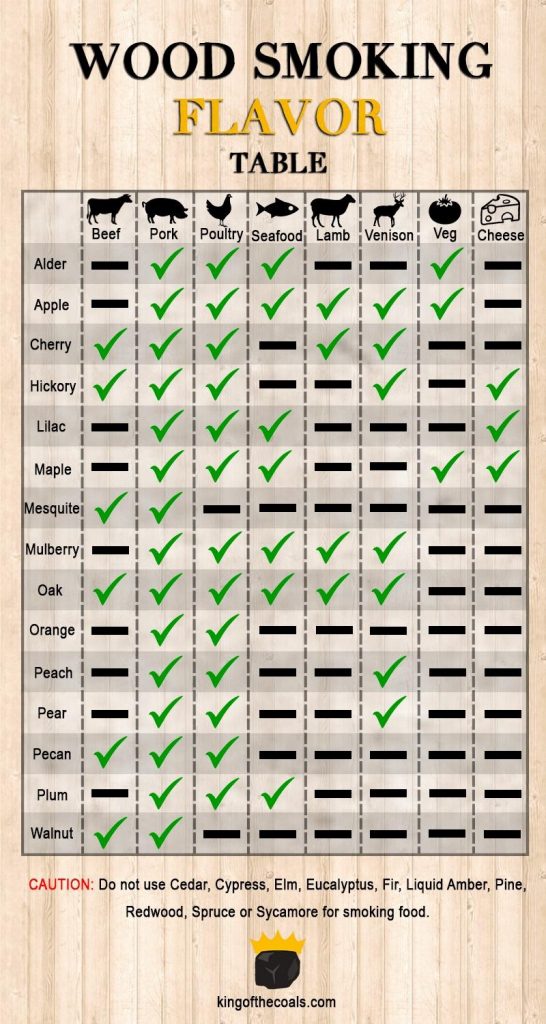 There are some changes that we would suggest to the chart. For example, apple wood is a great wood for smoking cheese. Also, mesquite is a great wood for smoking poultry such as chicken or turkey (although, some may consider the flavor of mesquite to be too strong.) What other suggested changes would you make to this smoking wood chart? Let us know in the comments!
Where to Buy a Smoking Wood Chart
Looking for a physical smoking wood flavor chart that you can take with you on the go? There are a few different smoking wood flavor guides that we recommend to our readers.
[amazon box="B077YYTSYY,B017N33OSG"]
The smoking wood flavor guide magnet features an updated wood flavor chart based on recent recommendations from thousands of customer reviews and over 15 major wood pellet chip chunk manufacturers. Stick it to your refrigerator, smoker (careful), or elsewhere for quick reference while smoking.
[amazon fields="B07J3V8GYC" button_text="Check Prices on Amazon" value="button"]